Listen while reading!
Pearl Of The Orient Condos – 100 – Jennifer and William
Jennifer's eyes shot open. When she realized where she was her whole body flooded with relief. But the relief was short lived when she remembered her dream. She had not dreamed about Galtem in years. Many, many years. It seemed very odd to her that he had sneaked back into her dreams last night of all nights. She had not seen him in, what? A hundred years? It had been a really long time. Of course, it had taken her a while to get pas their relationship even after he had left. Both times. But eventually she had. So why did he still manage to visit her when she slept? Closing her eyes again, his face still etched on the back of her eye lids, she reached out to find William's hand.
Her fingers tightened around it as she moved closer to him. The covers were thrown off of her and she was farther away from him than usual, proving that she had been moving quite a bit in the night. It was a miracle he was still asleep. Or at least he seemed that way. She rolled over so that her body was pressed against his and she laid her head on his shoulder, taking in his warmth, her hand still holding his. This was her favorite place to be. Nights used to be very difficult for her. After Galtem and she broke up, after Galtem had left shortly after their relationship had gotten slightly better, after he came back and their relationship got worse, and after he left yet again. Nightmares filled her head every time, making it very difficult to get good night's sleep. In the early stages, she had been alone and it had almost been unbearable, but when she had William, it was easy to snuggle into him and forget whatever images had been in her mind previously. This had not been necessary for her for a really long time, but she was grateful to have him at the moment. Jennifer had not been sure for a really long time, but she was now. She was deeply in love with William. He was perfect in more ways than she could count and it seemed that there was nothing that could keep them apart. Though her dream continued to tug on the back of her mind. "I love you." she whispered very softly, unsure if he was even conscious to hear it. She just enjoyed saying it.
Pearl Of The Orient Condos – 100 – Jennifer and William
William didn't had the best night out there, Jennifer was probably having some dream or nightmare, so she moved a lot, and of course, it took him awhile to have a peaceful night, but that didn't stopped him on wanting to stay closer to her. Everything was like he wanted, they was finally living together, and he couldn't be more happy than that, even if they were only dating, their bond was strong, and it really didn't mattered what is written on your martial status, the only thing that matters here, is the love you have for one another.
Of course it was hard to reach this point, things was good between them on their first two years together, till Galtem decided to show up again, just for ruin their relationship even more, Jennifer was changing into something she wasn't, and it did upset William how much he tried and he still wasn't able to help her. But one night, everything changed, he got a message from his friend Ted, telling him that he wanted to talk him about something important that happen, so he should go meet him at 7pm in the park. For his surprise, Ted wasn't there, but Galtem. William quickly thought it was another way to get into a fight, but it wasn't, Galtem only wanted to speak, which was weird. He told him, that he would stop interfere on his relationship with Jennifer, and that he would be gone, so Jennifer could be who she was again, and be with William. Once that was done, Galtem told him to look behind a tree, and there was Ted, all tied up. Typical of Galtem. But he got surprised to his words, he was willing to disappear again just for make William happy, or was it more for make Jennifer happy? Either way, it only helped him out. William never told this to Jennifer, its a weird thing to even tell her, and he's afraid if her mind changes, whenever he tells her that Galtem has some soft side.


William felt Jennifer's fingers around his, and feeling her getting more closer to him, he still had his eyes closed, he was pretending that he was asleep, just for see what would she do, if she would wake him up, or just let him be. All she did was just whisper that she loved him, and that made him grin.
"You know, this night it would be more peaceful sleep with a baby than with you."
William joked, as he used his free hand, to grab his own pillow, and shove it into his head so he could cover it.
Pearl Of The Orient Condos – 100 – Jennifer and William
100 – Jennifer and William
Jennifer knew he was awake when he smiled when she told him she loved him. It made her glad that he was awake to hear it, but she was still unsure if he had already been awake or if she had just woken up. His words made it quite clear that he hadn't gotten much sleep last night. She groaned as he shoved the pillow on his face. She already had felt guilty enough having dreams about Galtem, even if they were nightmares. It simply made it worse that she had kept him up all night doing so. She rolled onto her back and covered her face with her hands, rubbing her eyes. They both would be exhausted at work today because of her restless night. "I'm really sorry" she apologized, genuinely. She'd been a lot better about not moving around in the night lately. It had been really bad before but they'd had many years and lately she'd easily sleep through the nights without problem as long as William was right there with her. Jennifer removed the pillow from his face and tossed it down to the foot of the bed. She rolled back on her side to where she had been before, so that she was close to him. Her smooth legs brushed against his and she pressed them together, trying to keep warm. She looked up at him and smiled before straining her neck to brush her lips against his jawline. "If you think of anyway that I can make up for it, feel free to let me know" she said, softly, continuing to smile up at him. She looked at the clock and closed her eyes as if she could stop time right then and there. Going to work didn't sound very fun right now. She just wanted to stay where she was at. Of course she loved her job and working with William was always nice, but she was incredibly tired and didn't feel like getting out of bed today. She draped her arm over his chest, her head still on his shoulder, and held on to him a little tighter. Jennifer didn't have a good feeling about today and the sooner she got out of bed, the sooner she would have to find out why.
Pearl Of The Orient Condos – 100 – Jennifer and William
William heard her apologizing, but he didn't moved, in fact, he was taking this chance, to rest a little bit more, before go to work. Mondays are always horrible, nobody wants to go to work on Monday, it sucks, and its worse for Jennifer and William, since they didn't had a peaceful morning. When she removed the pillow and threw it away, he looked at her, with an expression that would say "Why would you do that?". His expression would be enough, she just wanted to stay closer to him, and he allowed. Having her body closer to his, with her legs against his, he felt her lips brushing softly against his jawline.
"There's so many ways, hun."
He mumbled still having his eyes closed. The silence invaded the atmosphere again, but only because William was still sleepy, and he wasn't sure if he should continue resting or just say something.
Whenever he snapped out of it, he turned around, and wrapped his arms tightly around her, as he made her roll a bit on the bed, so he could be on top of her. His lips rushed against hers, as he gave her a deep kiss, that lasted for a few good seconds. His hands slid down on her body, as he reached the bottom of her top, and sneaked his fingers under it, letting the warmth of the skin of his fingers touch her skin. His fingers sneaked all the way up, till he suddenly stopped, and broke the kiss.
"You could make the breakfast this time, no?"
He mumbled those words against her lips, as he brushed his lips softly against hers, before pull his head back, and slowly remove his hands away from her. He was only messing around with her. He always enjoyed seeing how frustrated she would get whenever he done this, plus, they couldn't be late either.
He sat up on the bed, besides her, and passed a hand through his brown hair.
Pearl Of The Orient Condos – 100 – Jennifer and William
Jennifer gave him a playful smile when he looked at her, clearly not happy that she'd taken his pillow away from his face, but she did not move away.
"Just say the word…"
she said, her voice just as tired as his, but held a little more excitement. They stayed there silently for a moment, which Jennifer was not opposed to. Just lying there was all she wanted to do and she was scared the moment they moved they'd have to get out of bed. He was the first to break the silence as he held onto her and rolled her over on her back so that he was on top of her. She laughed out loud and moved her hand to the back of his neck and responded to his kiss eagerly. Light goosebumps appeared on her arm as his hand moved up her t-shirt and his warm fingers grazed against her skin. She thought she had just wanted to lay here all morning, but she had been wrong. This was what she wanted to do all morning. To her disappointment, he stopped moving his hand and moved his lips away from hers. She didn't try to conceal the pout that was on her face when he did so. This proved that he was the one in control, not her, but she did not like it. Jennifer let out a short, frustrated sigh as she looked up at him.
"I was hoping for something that would be a little more fun for me"
she said, but he continued to brush his lips against hers and her head moved forward a little as he moved away from her so she continued to pout.
"But, I did keep you up all night and we have a long day ahead of us, so breakfast it is"
she said, resentfully, and sat up when he did. She couldn't hold an upset face for long and ended up smiling at him before looking away and shaking her head.
"You're so mean to me"
she said, knowing he enjoyed teasing her like this and it drove her absolutely crazy. But she also knew her words were very far from the truth because he was far from mean. There could be a million words to describe William and mean would not be anywhere near the list. She stood up and left the room to go start some kind of breakfast.
"What do you want?
" she called to him.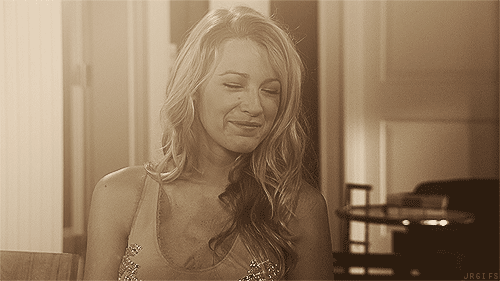 Pearl Of The Orient Condos – 100 – Jennifer and William
"What? Food is fun. Its delicious."
William said as he looked a there, when she mentioned she was hoping it would be something more fun for her. Well, he was the one who couldn't get enough of sleep, and she was the one who told him, how could she make it up for him, so it wasn't really something fun for her, it would be more like something fun for him. He rubbed the back of his head, and stared at her pout, he always found cute whenever she was like this, whenever she gave in and finally smiled, he chuckled with her words, since she called him mean.
He knew he was far from mean, everybody knew that, he would only be mean if you really stepped in his life when you shouldn't, or if some guy was getting dangerously closer to Jennifer.
"Don't worry, it will pass."
He told her, as he watched her getting up, and leaving the room. He pushed the sheets aside from his body, and stood up. Fixing a bit his tank-top, he just followed her into the kitchen. Hearing her question about what did he wanted, he tilted his head to the side, and made an expression like he was thinking.
"The only right thing you can cook?"
He told her, as he made an obvious expression, before replace it with a chuckle. He was only messing around with her. HE stepped closer, and placed his palms on her sides, as he planted a kiss on her head, before step away from her, and go to the fridge so he could get some butter.
"Toasts, and coffee."
Pearl Of The Orient Condos – 100 – Jennifer and William
Jennifer rolled her eyes as he said it would pass, but she continued to smile as she went to the kitchen. She was still just in an over-sized t-shirt and underwear since there wasn't much reason to change before fixing him breakfast. When he teased her about her cooking skills, she turned back to look at him with a hand on her hip.
"Hey. I have gotten a lot better"
she said defensively, but went to start the coffee before getting out the bread and butter. She still wasn't an amazing cook and would rather just eat out or have someone else do it for her, but she was cooking a lot more nowadays so she naturally became fairly good at it. Opening a restaurant wasn't in her near future, but fixing meals for the two of them was doable.
"What about eggs? I can do scrambled eggs!"
she said, clapping her hands together. True, scrambled was the only kind of eggs she could make, at least from memory, but she was still eager to prove him wrong.
"One of these days, you're going to wake up to the glorious smell of French toast, sausage, and all sorts of eggs and then you shall eat your words. Almost literally"
she said as she walked over to him before giving him a forceful kiss on the cheek and glared at him playfully before going over to the toaster and started the coffee. Making him breakfast was really the least she could do and she really wasn't upset about it, but if he was going to tease her, then she would do it right back. When the coffee was done she poured it for both of them and handed him a mug before leaning against the counter to wait for the toast to pop.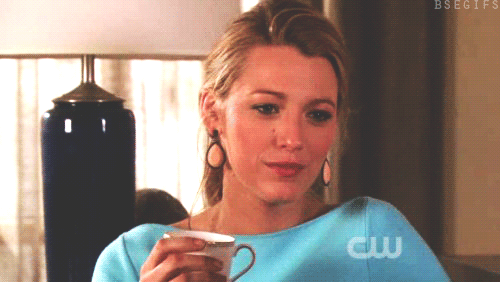 Pearl Of The Orient Condos – 100 – Jennifer and William
William made an expression that would basically say "Not bad", when she told him about scrambled eggs, obviously he was being sarcastic with his own action. He knew what Jennifer was capable to cook and what she wasn't, but he would never stop loving her less because of that, it only made him have more fun on teasing her about it. He knew she wanted to prove him wrong, she wanted so much show him she could be best cooker than him, and the way she spoke about having such great breakfast, and he would almost eat his words literally, it only made him chuckle.
"I just hope, I'm not the one making that breakfast."
He felt her kiss on his cheek, that made him close one of his eyes. He stepped closer to the counter, and leaned his back against it, he wasn't going to do a thing, he would watch her, and see if she was even going to screw up with simple toasts, if that was even possible. Once she handed him the mug, he took it on his hands, and took a long sip from it, as he waited for the toast to be ready, and whenever it popped up, he just went take it on his own, and spread the butter over it. Even if he told her to make him food, he never enjoyed letting her do all by herself, it wasn't just part of him. At least not day, unless he's really tired, and he'd rather sleep on the couch, while she makes their dinner or orders something.
While he took a bite from his toast, he noticed their little dog, was rushing into the kitchen, barking. He was just adorable, and Jennifer treated it like it was their child, sometimes it was weird, but William found himself being all over it as well.
"We could call it so many names..but Penny."
William mumbled, as he stared down at their dog.
Pearl Of The Orient Condos – 100 – Jennifer and William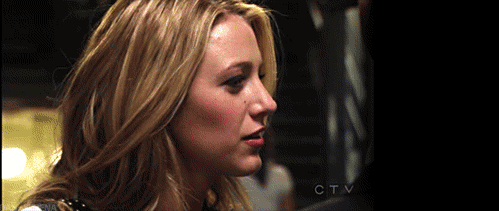 Jennifer looked at him as if she were offended before shaking her head, but she couldn't help but smile. She stuck her tongue out at him when he said he hoped he wasn't the one making breakfast. The toast popped and she was incredibly grateful that it hadn't burned. She would have never heard the end of it. William grabbed his own toast and began to butter it, so she grabbed the other. When Penny walked in her face lit up and she set down the toast and went to pick up the dog that was clearly yelling at them for attention. Jennifer snuggled her face into her curly fur before glaring at William over the top of the dog's head. "Penny's a cute name. And you didn't have any better suggestions" she reminded him, giving Penny a kiss on the top of the head and holding her up to William's face and the dog licked his cheek. "Oh!" she said as if remembering something. "Some girls were talking at the hospital about this party that was going on at the bar tonight. If you don't want to go we don't have too." Jennifer had been excited about getting out and doing something fun on a Friday night since their week had been so busy, but now she wasn't sure if she wanted to go out tonight. She couldn't shake the feeling that something was going to happen. Not necessarily bad, but the feeling was enough to freak her out a little. She didn't want to say this to William, however, knowing he'd either shake it off and say it was nothing she should be worried about or would be too worried about her being worried about it. He wouldn't say that she was being stupid or paranoid because he wouldn't tease her about things that she actually thought mattered, but she didn't really want one of the other two responses either. She even felt silly thinking about it.
Pearl Of The Orient Condos – 100 – Jennifer and William
"You didn't allowed me to call it Dick Dickman."
He told her like it was something normal, when that was the most stupid name you could ever give to somebody, even for a dog. He watched her snuggling her face into the curly fur from Penny's, before she hold it up closer to his face, and the dog licked his cheek. He just closed one eye, and moved his lips a bit to the opposite side, so the dog wouldn't lick his mouth. All off sudden Jennifer acted like she had remembered about something, he stared at her with a curious expression, wondering what was going through her mind. She then spoke about some party going on at the bar tonight, he heard about that as well, it was the new owner of the bar, and he was going to throw a party tonight. That actually would be a good idea for him and Jennifer to have some fun, it has been awhile since they went to some party, plus it was Friday, next day they didn't had to go to work, so it would be good for them.
"You kidding me? Of course we are going to that party. It will be fun."
He told her, as he stepped closer to her. His hand would cover the dog's eyes, as he planted a soft kiss on Jennifer's lips, and tugged on her lower lip with his teeth.
"There's lack of parties here. So we will go."
He told her with a small grin, before rub Penny"s fur.
"I'm going change"


With this said, William went back to their bedroom, he was still holding the mug, and he took a last sip from it. He placed the mug over the nightstand, and removed his shirt, leaving himself shirtless, and showing off his muscles. He went to the bathroom, so he could wash his face, and fix his hair. It didn't took him that long. Because in the next couple of minutes, he was already back in the bedroom, searching for some decent clothing he could wear before head to work.
Pearl Of The Orient Condos – 100 – Jennifer and William
Jennifer just rolled her eyes when he brought up the horrible name "Dick Dickman." He was just as stubborn as she was sometimes, even if he wasn't serious. William seemed to think it was a good idea for them to go to the party. That was good enough for her. She still had a weird feeling about it, but he seemed excited, so she smiled and nodded. "Then we shall go have fun tonight" she agreed before he kissed her. She laughed as he covered the dog's eyes and smiled after him as he told he said he was going to change. "Ooh, can I watch?" she called after him with a laugh, but stayed in the kitchen so she could clean up a bit.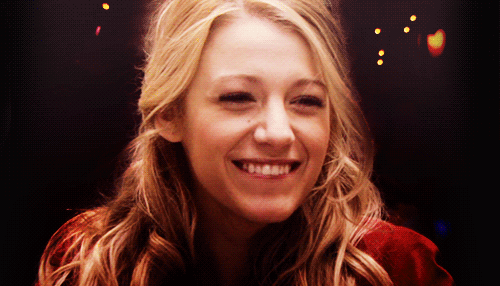 She set down Penny so that she could get her food out for her. Once she set the bowl down she rinsed their dishes from breakfast, though they didn't use many, and put them in the dishwasher. That was another reason Jennifer did not enjoy cooking. Cleaning was not fun for her, though between two people it was almost effortless. The dog was busy eating so she followed William into the bedroom so she could get ready as well. She grabbed some clothes and threw them on the bed before going into the bathroom to fix her hair and face. For a moment she just stood looking at herself in the mirror. She was starting to get dark circles under her eyes and she didn't like it, because it was a constant reminder of why she hadn't gotten very much sleep that night. Somewhat angrily, she grabbed concealer and put it on under her eyes so that you could not tell they were there anymore before applying the rest of her makeup and putting her wavy blonde hair in a simple ponytail. Anything else would have been too much effort when she was just going to work. Jennifer liked looking nice when going out, but when it came to work it wasn't worth doing that much. Coming back into the bedroom, she grabbed the clothes she had set out and changed into them quickly and grabbed her small purse and was ready to go.
Pearl Of The Orient Condos – 100 – Jennifer and William
"We are together over hundred years, its the same as watching the same old movie everyday."
William spoke out, towards her words about wanting to watch him changing clothes.
He looked through their closet, and he finally found something to wear, he picked up some dark blue shirt, and black pants, matching with the color his shoes. It only took him couple of minutes to dress up everything, and on that moment Jennifer showed up in their bedroom as well, to change her clothes too. He was ready, he just needed to wait for her, yet he was trying to find the keys of his car.
"Did you saw my keys?"
William mumbled, as he went to the kitchen, maybe he left there, but it wasn't there, then he went to the living room, it wasn't there either, what the hell, so he decided to even search in the bathrooms, no luck. He went back to their bedroom, and he noticed Jennifer was ready to go, he saw her small purse, and stepped closer to her, searching inside her purse, he quickly found his keys.
"Of course, this purse has everything."
He said with a sarcastic and playful tone in his voice. He pecked her lips quickly, and picked up his jacket.
"Lets go to work, wooohoo.."
No excitement in his voice. Of course, he liked his work, but there were days a person was just too tired to even stand up, and those were those days, maybe that party would wake them up, so he couldn't wait to finish the work.
Walking towards the door, he opened it, allowing Jennifer to get out first, and after her, he would step outside, and lock the door behind him. With this done, he just went to his car, and whenever Jennifer was inside as well, he began to drive off towards the hospital.